Learn Soccer Analytics Online
Become a Part of Soccer's Statistical Revolution!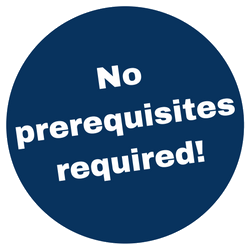 Soccer's fluidity makes it a harder sport to quantify using statistical analysis, but harder doesn't mean impossible. Current innovation in sports analytics is focused on the pitch, because where there are challenges there are also great accomplishments.

One of the companies leading the charge in soccer analytics is Wyscout, whose video analytics platform is used by over 500 clubs and 4,000 soccer professionals across the globe. This is the only course in the world that will help you become an advanced Wyscout user, and that's just the beginning of what this course has to offer.

Soccer analytics is a rapidly developing field in its employment growth cycle and our 8-week online course is a unique opportunity to put yourself on the leading edge of soccer innovation.

At SMWW we'll get you in the game of soccer analytics!

Led by Lee Fraser, Newcastle United Technical Scout and Data Analyst, Matt Martin, Portland Timbers Director of Domestic Scouting and Richard Trafford, Wyscout's Director of UK and US operations, our soccer analytics course is the only of its kind.

Unlike most online classes, we focus our program on audio chats directly with your course mentors, which allows you the opportunity to build personal relationships and rapport with these successful leaders in the world of soccer analytics. After completing our Soccer Analytics course, we will help you redesign your resume to highlight your new skills and include that you have been taught first-hand by Lee Fraser, Matt Martin and Richard Trafford. Now that is powerful!

Today is the day to become a part of soccer's statistical revolution!
NEXT START
DATE
May
21

Weekly Live Audio Chats
with Wyscout Executives

Thursdays: 7pm GMT
Thursdays:11am PST/2pm EST

Class size limited to 20 students

8 week online course
Access to the SMWW Network
Resume Enhancement
Career Advice for
Years to Come
Why You Should Take Our Soccer Analytics Course
Analytics in any sport starts with data.

How do you know how efficient Christiano Ronaldo is as a player if you have no benchmark data to compare his work to? Can you determine with any statistical significance if Leo Messi is improving or declining in play without a thorough data profile of his career? How do you evaluate players in the transfer window without a deep understanding of their positional value?

Wyscout is the source for all such data, a treasure chest of information for the stats minded soccer analyst.

Owners of the largest database of soccer video worldwide, Wyscout adds over 1,000 matches to their platform each week. Full matches are tagged, action by action, player by player, creating more than 30 million match events. In total over 80 countries and 150 championships are featured on the Wyscout platform.

As part of this course you will receive advanced training in this one of a kind tool for soccer analytics, the only advanced training of its kind. You will be Wyscout certified!

Learning soccer analytics is an essential skill for those who wish to become a:
Director of Soccer
Team General Manager
Technical Director
Head Coach
Chief Scout
Soccer Agent
Team Scout
Performance Analyst
Freelance Coach
Referee
What You Can Expect From Our Soccer Analytics Course
What are advanced soccer stats like Total Shot Ratio (TSR) and Expected Goals (ExG)? How do you calculate them? What role do they play in constructing a team, building a strategy, scouting opponents and evaluating individual players?

These are just a few of the skills you will learn as part of our 8-week online Soccer Analytics course. You'll learn powerful uses for soccer analytics and soccer operations such as:
What is soccer analytics? (Sabermetrics)
Roles of Analytics in Soccer
A day in the life of a soccer analyst
Advance training in the Wyscout platform
Data-driven advanced scouting and in-game preparation
How to assess individual players using analytics
How to capture & analyze data and video content

If you are looking for entry level positions within soccer leagues, associations or teams, with third-party vendors and consultants, or you are just a soccer fan who wants to better understand the tools the pros use to evaluate players and build a team, this course is for you.
Soccer Analytics Course Breakdown
In addition to the weekly live audio chats with your course mentors, Wyscout professionals, soccer analytics experts and scouts, students will receive text books, a headset, and microphone for the course.
8-Week Course Outline
(Subject to change…)
Week 1: Role of Soccer Analytics
Week 2: The Wyscout platform
Week 3: Individual player analysis using analytics
Week 4: Player Market Analytics
Week 5: Advance Wyscout techniques
Week 6: Team Analysis using analytics
Week 7: Knowledge Management & Analytic Utilization
Week 8: Soccer Analytics – The Way Forward
Meet Your Soccer Analytics Course Mentors
Lee Fraser
Lee has been with Newcastle United FC for over 14 years as a Technical Scout, Talent ID & Data Analyst, while also consulting in analytics for many soccer operations, including for the South African "Road to World Cup" in 1998, the UEFA Champions League in 2003, the UEFA Cup from 2003 – 2007 and the Welsh FA in 2007.
Matt Martin

As the Portland Timbers Director of Domestic Scouting, Matt Martin manages a staff of five MLS Scouts spread across the USA, supervising the collection of scouting data for the Timbers technical staff. Matt covers youth, collegiate, semi-professional, USL, NASL & MLS matches in his region for recruitment and advanced scouting, reporting directly to General Manager, Gavin Wilkinson and Head Coach, Caleb Porter.

Previously Matt scouted for the New York Red Bulls (2008 - 2011) under Jeff Agoos, and for Sporting Kansas City under John Pascarella and Sporting Director Peter Vermes (2011 - 2015) where he was Domestic Scouting Coordinator and a regional scout.
Richard Trafford
As a licensed FA agent and the Director of Operations for the UK and US operations of Wyscout, Richard Trafford has a diverse skill set ideally suited for teaching soccer analytics. With over 10 years' experience in sports marketing, and having previously worked at Sports International Management, Cassius Management and the Kentaro group, Richard brings a wealth of experience to player management and analytics.

A graduate of the SMWW Athlete Management course and a speaker at many of our soccer conferences, Richard's personality and advanced knowledge of soccer will enlighten and entertain students.
Course Details
Weekly Audio Chats: A unique aspect of each 8 week online course is the opportunity for students to participate weekly in interactive live audio chats with fellow students, Wyscout, Matt Martin, and guest speakers. This is a tremendous opportunity to learn from your course facilitators. In addition, the chat allows you to network within the international soccer industry and build lasting relationships with your course facilitators and fellow students. If you are unable to attend the chat they are recorded and archived and you can listen at a more convenient time.
Online Education: This innovative academic course is facilitated through a web-based educational delivery system. You will enjoy the live audio chats in addition to the online discussion boards, weekly readings, weekly quizzes, course project, and interaction amongst fellow sports business minded students and faculty. The course content is the foundation to a successful career on the business side of professional soccer!
Global Participation: SMWW students participate from over 140 countries. Courses have an international influence and instructors will cater assignments to specific countries or leagues. Countries with economic challenges are eligible for economic discounts.
Earn College Credit: Most participants are not college students. Most participants are working full time in a variety of careers including many in sports from all over the world. (Many wish they had taken this course in college!) For those of you who are in college and would like transferable credits to your school, two-three hours of university credit is available. Click here for more information.
Military Discount: For those individuals who represent their country in military service we offer a discount. Please contact info@smww.com if you are active, reserve, or a retired member of your countries military system. Thank you for serving your country! (Please include what country and specific part of the military.)
For more information on the Military Discount please Click Here
Tax Write Off (For USA Citizens): SMWW course tuition, books and supplies can be used for education tax credits. Save your receipts and consult with your tax advisor on how this applies to you.
Sports Career Conferences: Throughout the year, Sports Management Worldwide hosts Sports Career Conferences at a variety of sporting events. These are fabulous networking events that put SMWW Alumni in the heart of the action. Opportunities to meet executives at all levels of sport are facilitated. Visit SMWW Sports Career Conferences to learn more.
Course Certificate
As a graduate of this class you will receive a personal reference you may add to your resume with contact information for Dr. Lynn Lashbrook and acknowledgement that you have been mentored by Lee Fraser, Matt Martin and Richard Trafford while becoming Wyscout certified.

Successful graduates of the Soccer Analytics course will be sent a SMWW Certificate of Accomplishment. This certificate represents not only your soccer analytic and 'Wyscout' ability but also demonstrates your personal commitment to self-improvement and ability to "self-train" yourself for higher positions within the professional soccer industry.
Resume Redesign Service
Acquiring the skills necessary for your dream sports career is only part of the employment story. Even with the required skill set you still have to market yourself properly in order to attract the attention of sports industry employers.

At SMWW, we'll teach you the skills you need to thrive AND help you redesign your resume for optimal impact in the sports industry. We'll help you craft a resume to highlight your new skills in Soccer Analytics, including a reference from Lee Fraser, Matt Martin and Richard Trafford, while optimizing it to reach hiring managers searching online.

We want you to be the next SMWW success story and we go to great lengths to help you get there!
Work for a Team
Our goal is to see all graduates of our Soccer Analytics course gain employment in soccer worldwide. Your chances of accepting an offer of employment within professional soccer will greatly improve by going through the program. Upon graduation, SMWW will customize a soccer portfolio to assist you with your career goals.

Through our extensive network of professional soccer teams' worldwide, soccer departments, and soccer organizations, our objective is to prepare you for when the right job opportunities become available. Numerous people that have gone through our programs are now employed in great positions and you could do the same. We want to help you launch your soccer career and help you find a position where you can be the most successful and satisfied!
Cost: $1,450
(includes all course textbooks, headset, microphone and access to web based classroom. Shipping additional.)
Payment plans available (as little as $495 a month).
See if you are eligible for an
economic discount
based on your country of residence.
Length: 8 Weeks; "Live" audio online chats weekly with renowned instructors!
Prerequisites: Must be 18 or older to participate and have a passion for sports
Payment: Visa, MasterCard, American Express, Discover, Enroute, JCB, Diner's Club
CALL TODAY: 1-877-SMWW-NOW
(In the UK: 087 12884799)
Academic Credit - Undergraduate
Warner Pacific College, (WP), is a liberal arts college located in Portland, Oregon, USA and is accredited by the Northwest Commission on Colleges and Universities. WP offers a separate Credit
Overlay Program for Sports Management Worldwide's courses. Students interested in obtaining college credit for Sports Management Worldwide courses may do so after completion of each course.
COURSE & CERTIFICATE OFFERINGS:
The Soccer/Football Management and Scouting Course is an online course that offers cutting edge theories on how to develop a career in professional and amateur soccer.

March 19 Course Start Date

The Soccer/Football Management and Scouting Course is an online course that offers cutting edge theories on how to develop a career in professional and amateur soccer.

The Soccer Agent Course provides a unique and practical opportunity to learn how to represent and promote professional soccer players. The course is suitable for students who are looking to gain an...

April 16 Course Start Date

The Soccer Agent Course provides a unique and practical opportunity to learn how to represent and promote professional soccer players. The course is suitable for students who are looking to gain an...